History
Colorado is recognized as one of the leading paint manufacturers and the largest producer of decorative paints in Morocco. Here are some of the milestones that retrace our history: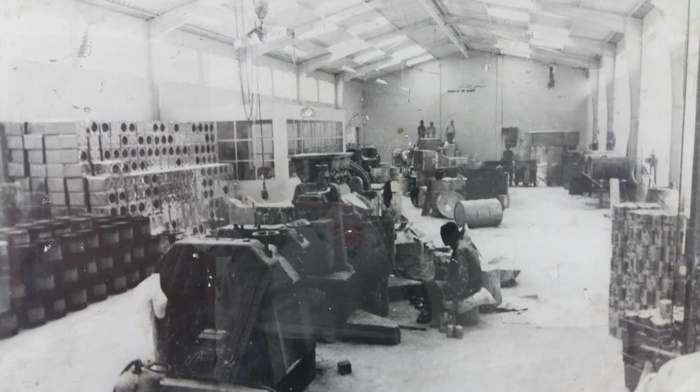 1962
Colorado is established in Casablanca, Morocco.

1989
Awarding of quality label from the Public Laboratory of testing and trials (LPEE).

2000
Establishment of the regionalization policy via the inauguration of branches in different regions of Morocco.

2001
Establishment of the latest general Integrated Management Software package (ERP).

2003
Certification of COLORADO's marketing, research, development and production activities according to standard ISO 9001 version 2000.

2004
Commissioning of a new top technology plant specialized in the manufacture of water-based paint.

2006
Stock market listing in the Casablanca Bourse.

2007
Inauguration of Casablanca showroom, purchase of a 9 ha plot of land for the new industrial site of Dar Bouazza and start up of project for security certification OHSAS 18001 and environment ISO 14001.

2008
Establishment of the first exports operations, primarily to Africa and initiation of the construction of the new industrial site of Dar Bouaaza consisting of the production unit for water-based products and hangars for raw materials and finished products.

2009
In January 2009, certification of COLORADO to standards: OHSAS 18001 Version 2007 for Occupational Health and Safety Management Systems, ISO 14001 Version 2004 for Eenvironnemental management system.

2010
Opening of the automotive bodywork product range in partnership with VALSPAR the n°1 world leader.

2011
Opening of showrooms in Meknes and Kenitra.

2012
Signing of a strategic partnership contract with the VALSPAR Group, opening of a showroom in Beni Mellal and start-up of work on extension of the storage hangar at Dar Bouazza.

2013
Opening of a showroom in Marrakech.

2014
Obtention of the Gold Label as a " Tobacco-free company " from the Lalla Salma Cancer prevention and treatment foundation, obtention of Tax «CATEGORIZATION» by the Moroccan tax authorities. Colorado is the only paint company that has this status.


2015
Obtention of the COFACE QLF certification with the highest score "@@@".
Opening of several showrooms abroad.
2016
Reclassification of the company's shares in the Casablanca stock exchange main chamber.
Obtention of the "ECOLABEL" certification for many products.
2017
Inauguration of a showroom and agency in Oujda (Morocco) and a showroom in Nouakchott (Mauritania).
Renewal of the Coface certification with the highest score "@@@".
Obtention of the Lalla Salma foundation gold "Tobacco-free company" label for the fourh year in a row.
Workplace health & safety trophies: Special jury prize obtained.
Gender equality project: Obtention of the exellence award given by the morrocan ministry of labor.