Sponsoring
In terms of social responsibility, COLORADO is well aware of the impacts of its activities and its decisions, and is committed to a policy of sustainable development that takes the environmental, economic and social aspects into account.
In its everyday operations, COLORADO abides by the Responsible Care Club Charter established by the International Council of Chemical Associations. The objective of the Charter is to ensure that the chemicals industry worldwide commits itself to health, safety and the environment in relation to its products and processes, and to improving its performance in those areas.
SCHOOL IBNOU RACHID IN MOHAMMEDIA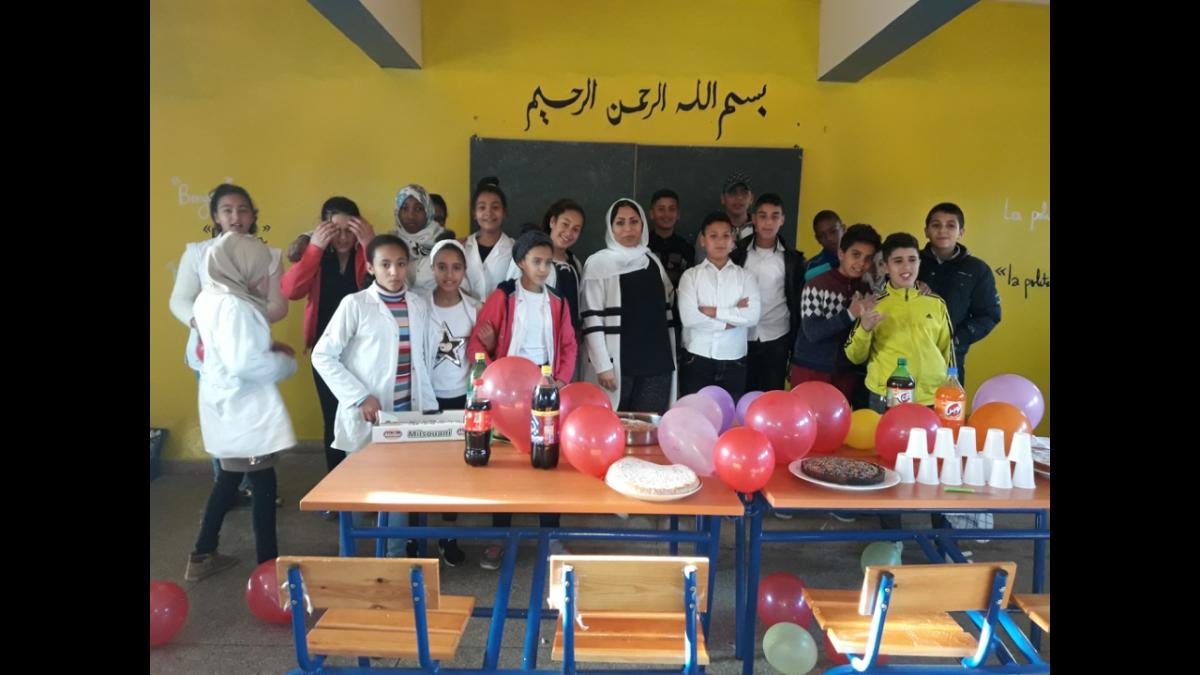 Bring smiles to the faces of her little pupils, that was the wish of Mrs. KASIMI Maria, teacher at Ibnou Rachid Public School who sent a request for a donation to COLORADO through social networks to replace the dull color of her class by colors more cheerful and clearer. COLORADO, as usual, responded favorably to this request by offering the necessary assistance in terms of products.
BOUTGHRAR PRIMARY SCHOOL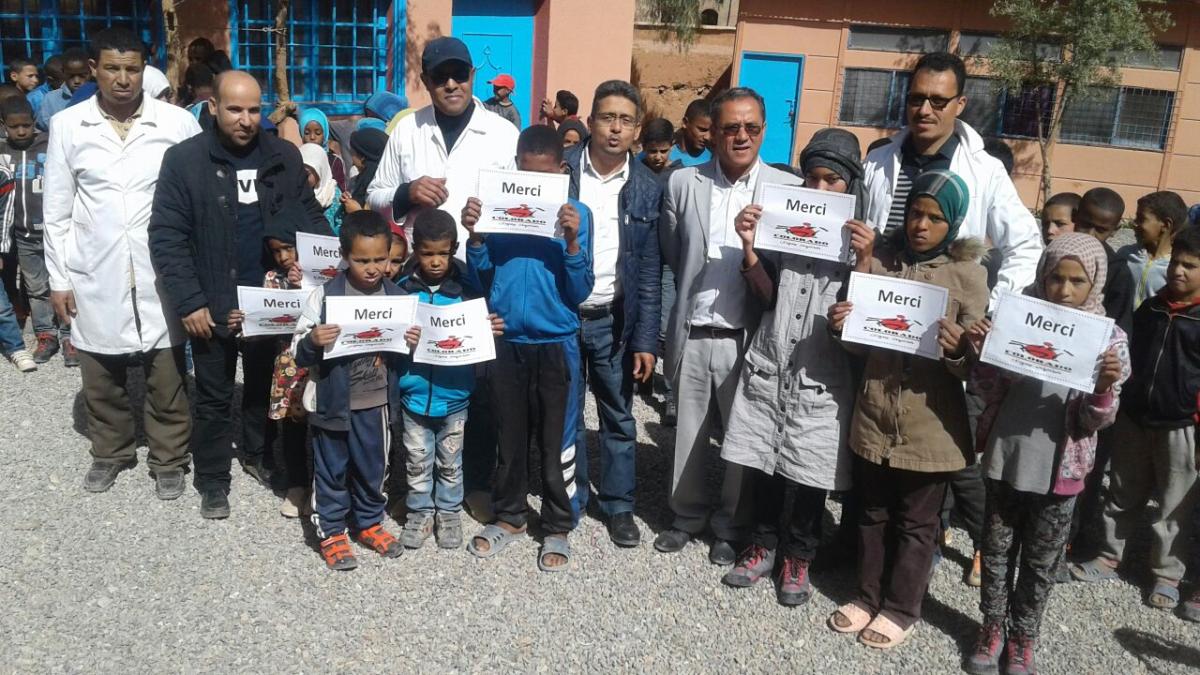 Boutaghrar primary school is located between Jbel Mgoun and Boutaghrar village, 28 kilometers away from the city of Kalaat M'gouna
Following the request of the association "Daam Annajah" concerned with the village, COLORADO has given its fullest support to accompany the work of refurbishing the school.
REDA SMILE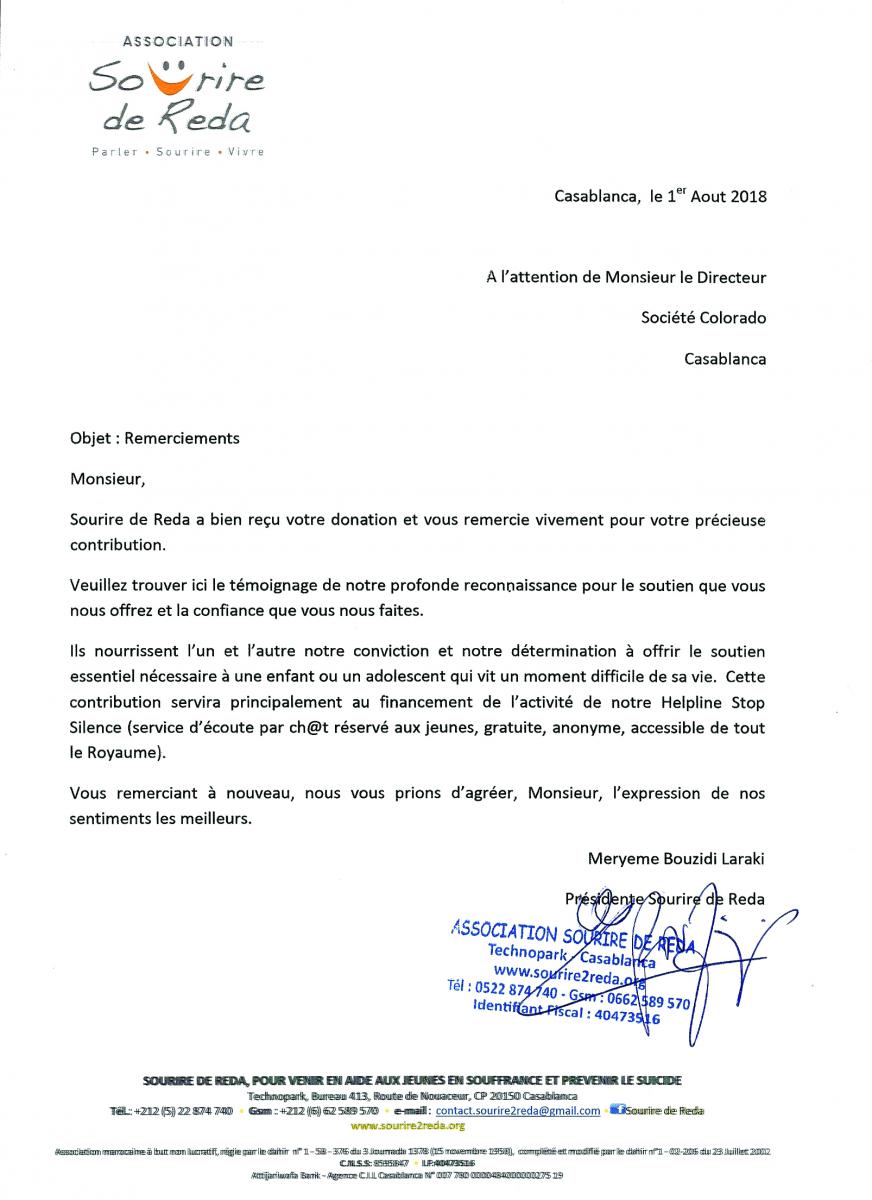 Stop Silence is the first anonymous listening center for young people by [email protected] in Morocco.
Established by the Reda Smile Association to enable young people to express themselves freely and in confidence at the most difficult times of their lives. It is a one-off relay that can help them overcome isolation and reconnect with others.
COLORADO, as usual, responded favorably to the request for a donation of painting by the REDA Smile Association.